We Prevent Title Wire
Fraud Scams
It only takes minutes for someone to steal your home.
Independence Title makes sure this doesn't happen.
Title Insurance
Providing you with the financial strength that gives you the confidence needed from your Title Company.
Investor Deals
Consult our experts to help you complete all your real estate transactions, growing your Real Estate Profile.
Residential Deals
Experienced Residential Services team with superior Escrow and Closing services, on any transaction.
Title Search
Specializing in Title Search & Title Insurance. We are known as one of the leading providers of Title insurance in Florida.
Welcome to Independence Title
Giving Value to your every Real Estate Need
Independence Title has been the leading provider of Title Insurance, Real Estate and Mortgage Closing Services in Fort Lauderdale and throughout the State of Florida. We cover all kinds of transactions and specialize in Land Trusts, Joint Ventures, Assignments, Transactional Funding and Double Closings.
Calculate Your Closing Costs
Generate Your Instant Title Quotes, Sellers Net-Sheets, Buyer Estimates and Pre-HUDs
Improve Your Contract Skills
Learn How To Fill Out Your Real Estate Contract in 20 Minutes or Less!
Learn Everything Real Estate
Do you want to improve your skills as a realtor? Watch completely free educational content in our Youtube channel.
Customer Service
Our Team of Professionals ensure all our customers get the best service for their Title Insurance needs.
Expertise
Adequate Resources help us close any deal, anywhere at anytime.
Better Closing Experience
Our spacious corporate office is ideal for providing the best services for our Customers.
Secure System
We strive to protect sensitive data by having a Secure IT System in our office.
Nationally Recognized Underwriters
Analyze Risks, Payments and Premiums to determine your Insurance needs with our Nationally Recognized Underwriters.
5 Licensed Title Agents
Our 5 Licensed Title Agents are here to see that all your real estate and mortgage transactions are in accordance with the law.
What Clients Say About Us
Christy And Jeremy Torisk Toriskteam Macken Realty
★★★★★
I always recommend Independence Title to all of my clients! Choosing a reliable & trustworthy title company to handle your closing is EXTREMELY important for so many reasons. Everyone is professional, caring, experienced, responsive and ALWAYS a pleasure to deal with during the entire process. You know your purchase or sale is in the right hands with Independence Title.

– Christy And Jeremy Torisk Toriskteam Macken Realty
John Chenoweth
★★★★★
Independence Title, Inc is the best business to work with you for all your Real Estate needs. Kevin has a top notch, very friendly staff, which says a great deal about him and that this a great company. Kevin is cheerful and knowledgeable on all aspects of real estate closings and lien search, particularly investor closings. With so many to choose from, I must say that Kevin is outstanding and goes above and beyond. Kevin is a gem!
I have worked with and personally known Kevin since 2012, recommended many friends and real estate clients to Kevin, and have NEVER, EVER had a bad experience. They never miss a beat !!!
So do yourself a favor, entrust your good business to good people.

– John Chenoweth
Christine Pardo
★★★★★
I have been in real estate for many years and what I find to me the most important thing when selecting a provider is communication. Independence Title has been fantastic at keeping all parties in the loop. No surprises. No feeling lost. They are with me every step of the way. Thank you

– Christine Pardo
John Henderson
★★★★★
Anytime i have a need for answers, Independence Title always come through with smart accurate answers, Thank you so much.
They are a Fountain of Information

– John Henderson
Gale P. Kaufman
★★★★★
I chose Independence Title to close on my condo and I am so grateful and thankful that I made the right decision. In the process of searching my condo "misinformation" was discovered that needed to be resolved (quickly) in order for the buyer to receive marketable title.
Kevin, Owner and Founder, researched and found the error my attorney made and personally contacted me and my lawyer (calls and emails) explaining what needed to be performed to resolve the problem. Kevin went beyond the scope of being a Founder of a title company to help clear the cloud in title.
Lizette Matos (Closer) was professional, personable and knowledgeable. She consistently kept in touch to update me on the status and what the next step would be. I highly recommend using their services. All the great reviews that I have read and the clients that spoke highly of this company over the years – isn't a exaggeration – they are that good!

-Gale P. Kaufman
Michael Dugan
★★★★★
I have used Independence Title for many closings, and what I love is that they are worry-free. They take care of everything. They get everything right, and they do it on time. I feel great when I work with them, and I do NOT like going to anyone else.

– Michael Dugan
Jeffrey Olawale
★★★★★
Rachel Cizenski was incredible handling my clients closing. She was able to handle a difficult listing agent and bank to ensure my buyer was able to close on her home. Honestly without her I don't think this transaction makes it to the finish line. Rachel is a Rock Star at what she does and I would recommend her and independence title anytime.

– Jeffrey Olawale
Paul Regan
★★★★★
As a mortgage broker and lender I get involved with many different title companies. While the cookie cutter deal can be done by any of them, when it comes to something complicated there is only one place I want to be.
I have had deals so complicated that I had to personally thank the agent at Independence Title for getting the deals done.
Whether your deal is a simple closing or one of those that come with nightmares, Independence Title is a place you can be comfortable and confident in taking your closing.

– Paul Regan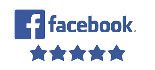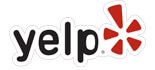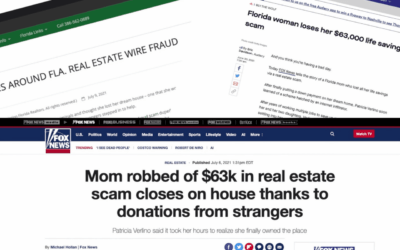 Introduction In a world that thrives on technology and digital transactions, we often hear about scams and cybercrimes...
read more